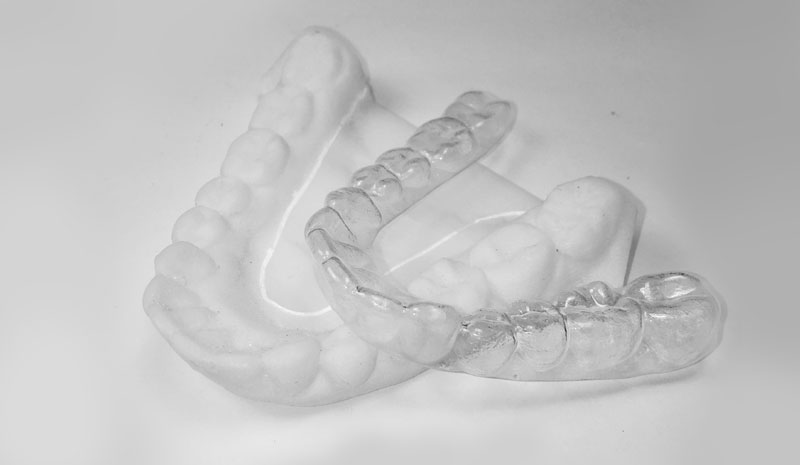 Star Appliance System
The Star Appliances from Johns Dental are clear, vacuum-formed retainers that provide subtle, yet constant tooth pressure to encourage minor anterior tooth movement. They are best suited to correct rotations, close small spaces and achieve labial and lingual tipping. This orthodontic system can be a great option for patients who want to conceal their orthodontic treatment. Johns Dental has been fabricating Star appliances for more than 25 years. It's simple, relatively inexpensive and your adult patients will love it.
Using only one set of models, Johns Dental can fabricate up to three Star trays at a time, depending on the amount of tooth movement required. Each Star tray incorporates between 1/4 to 1/2 mm of tooth movement, so a maximum of 1.5 mm of movement can be anticipated with a set of three appliances, although often times only one or two appliances are necessary. Please submit upper and lower models and impressions for review, and our technical support staff would be happy to give you an estimate for your Star appliance cases.  Should the patient decide to move forward with the case, the fees for the estimate will be waived.
Watch our short video below on treating minor alignment cases with Star appliances from Johns Dental.