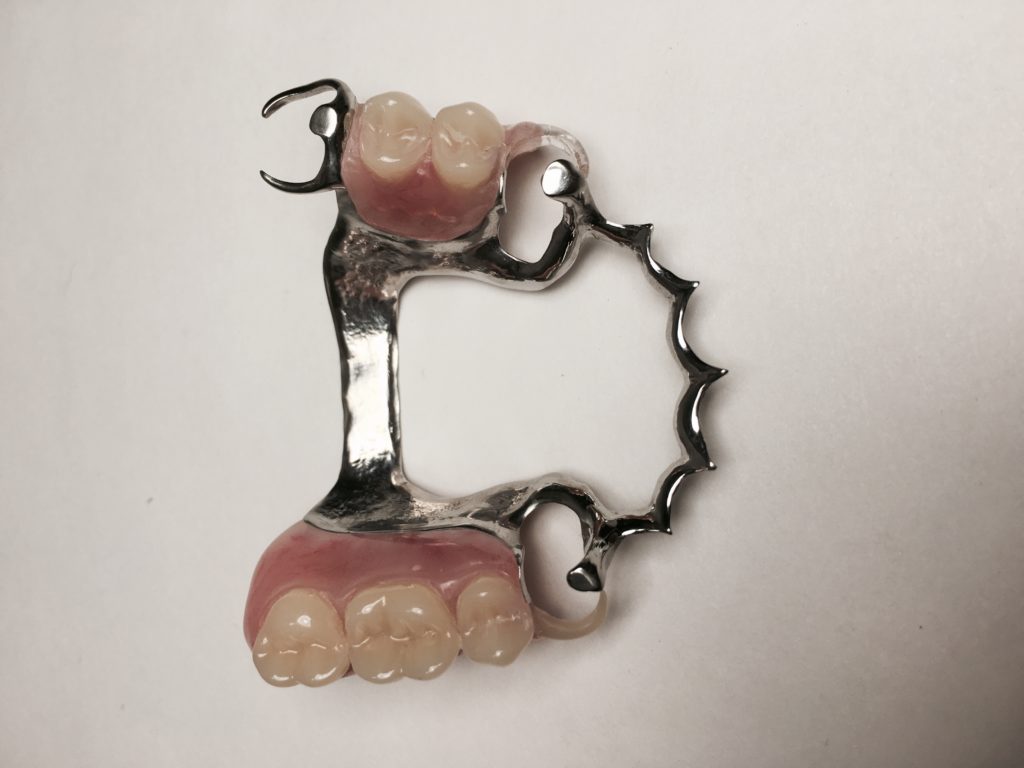 Hybrid Partial
Partial denture combinations, or "Hybrid Partials" are created at Johns Dental by combining various frameworks, acrylic and clasping options for a unique partial that is best suited for each patient. Some of our most popular materials include: Vitallium 2000, acrylic, standard denture teeth, a composite veneer and acetal resin. Johns Dental can create your custom "hybrid" partial using any combination of the materials listed.
Reline and Repair Services
At Johns we understand that a damaged denture or partial can be both cumbersome and embarrassing for the patient. With a one day in-lab turn time for most types of repairs including hard relines will get you and your patient smiling again, quickly and easily. Use our intuitive send a case page to get started today.