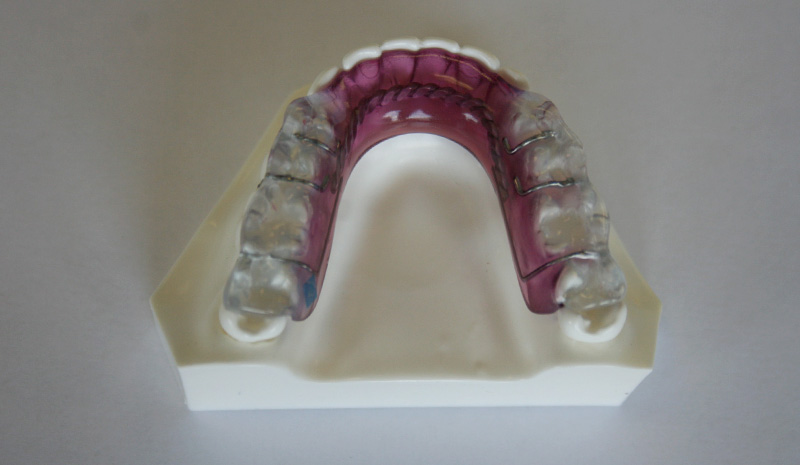 Olmos OD1 Acrylic Day
The most durable, and easily adjusted appliance!
All Acrylic with ball clasps and braded lingual wire support.
Indicated for chronic disc-displacement or skeletal and muscular asymmetry.
Functions as a positioning stent to correct vertical dimensions, rotation, cant and protrusive changes.
Lingual Anatomical ridge guides disclusion and protects contralateral joint in working movements.