Our Mission
Since 1939, the mission of Johns Dental Laboratories has been to provide the highest level of quality in all of our dental prosthetics and appliances-one case at a time. We do this by employing highly skilled technicians who we consider our greatest asset, while reinvesting in new technology and techniques to better serve our doctors and their patients.
The Right Fit the First Time
From orthodontic appliances to implant restorations, Johns Dental proudly serves as a true full-service dental laboratory. With one of the largest staffs of dedicated orthodontic technicians in the industry, we fabricate hundreds of retainers and sleep appliances each month. Similarly, our team of dental technicians excel at crown & bridge restorations, dentures and dental implant cases. Since 1939, we built our reputation on providing restorations and appliances that fit right straight out of the case box, and proudly continue that tradition for dentists in Indiana, Illinois, Kentucky and the rest of the country.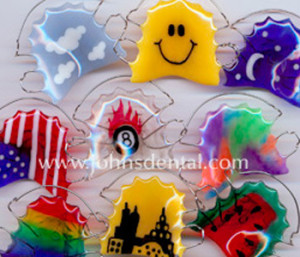 With a team of technicians dedicated to fabricating orthodontic appliances, Johns Dental offers unrivaled experience in crafting expansion, alignment, repositioning, habit and other orthodontic appliances. We're also available for consultation on complex cases.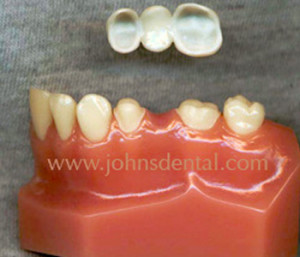 From everyday crown and bridge restorat
ions to complex multiple-implant cases, rely on Johns Dental's full-service restorative division and flexible partials to full-arch restorations and dentures using trusted materials such as Zirlux® FC2, IPS e.max® and Valplast®.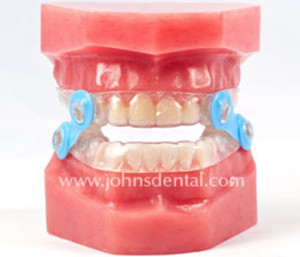 Johns Dental was the first dental laboratory to produce the EMA, and we've been prescribing sleep apnea appliances since the '80s, so there's no more experienced laboratory for appliances, mouth guards and splints.
Dr. Robert Sprague, D.D.S.
I started with Johns Dental Lab in 1952 and I have been a customer for 63 years. I believe I am qualified to say that Johns Dental Lab is a great company. Thank you for these many years of dependable and ethical service. You have always been willing to help me and my practice with any lab problems that I had.
Dr. Dennis R. Bailey, D.D.S.
I have had a 40-year working relationship with Johns Dental Lab and have always found them to be a high quality laboratory that offers personalized service. Over the last 20 years I have done numerous oral appliances for sleep breathing disorders and their workmanship is well above average. I strongly recommend Johns Dental Lab to anyone who needs a full-service laboratory with a high level of expertise.
I use Johns Dental Lab because I am able to get denture and partial repairs back in one day. My patients appreciate the quick turn-around time and I appreciate the fact that Johns Dental Lab will pick up and deliver the cases to my office. I have worked with Johns Dental Lab for years on full and partial denture cases and have had great success for my patients
Dr. Scott W Wallace, D.D.S.
Without hesitation, I highly recommend Johns Lab for your orthodontic appliance needs. Our practice has trusted their expertise to create the perfect fitting appliances for our patient's mouth for over ten years. We feel Johns Dental Lab is the perfect fit for our patients in need of appliances. At Johns Dental Lab you will always receive friendly and courteous service when you call.
Dr. Dennis Custer, D.D.S.
We can always count on Johns Dental to send us the best quality appliances. There is never a problem with fit and they are always on time.