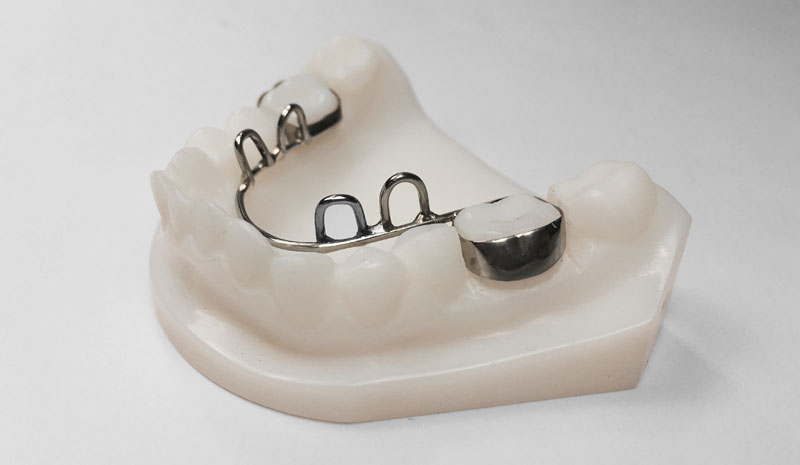 Habit With Lateral Fence
This blocking habit appliance with posterior loops is designed to discourage a lateral tongue thrust, which could create a posterior open bite or prevent teeth from erupting normally. This appliance option is often referred to as a "lateral fence." These loops can be added to many orthodontic appliances.
We ask that an opposing model be included for all habit appliances.