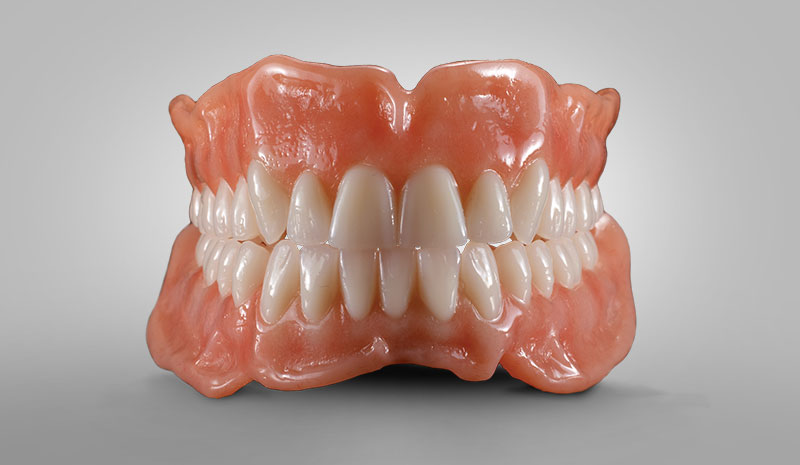 Dentures
At Johns we combine high impact acrylic with a range of tooth options for maximum case flexibility for you and your patients. All of our denture options included your choice of premium teeth including DENTSPLY Portrait IPN, Vita Pan®, and Bioform® IPN; along with Lucitone 199® acrylic.
Twin Denture
As a great value add for your patients Johns offers a duplicate denture that can be easily fabricated at the same time as the original Our duplicate dentures are made of same high quality and strength acrylic. Each duplicate denture is custom created to match the original denture exactly, which allows the perfect fit. We all know dentures usually break at the most inopportune time. Be prepared before the accident occurs and save your patient the discomfort and humiliation of being toothless.
Reline and Repair Services
At Johns we understand that a damaged denture or partial can be both cumbersome and embarrassing for the patient. With a one day in-lab turn time for most types of repairs including hard relines will get you and your patient smiling again, quickly and easily. Use our intuitive send a case page to get started today.