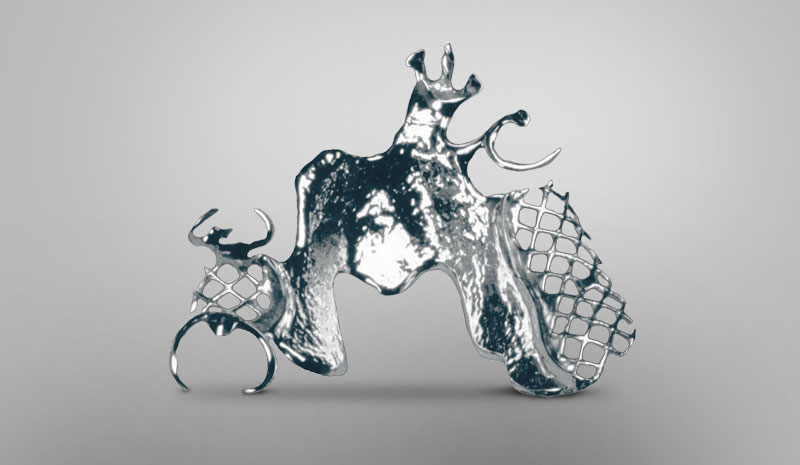 Vitallium 2000 Cast Partial
Vitallium® Partial Denture Alloys are premium alloy with no beryllium, no nickel, cobalt-chromium alloys manufactured using state-of-the-art continuous cast technology.  It adjusts like gold permitting predictable adjustments with unprecedented fracture resistance.
Reline and Repair Services
At Johns we understand that a damaged denture or partial can be both cumbersome and embarrassing for the patient. With a one day in-lab turn time for most types of repairs including hard relines will get you and your patient smiling again, quickly and easily. Use our intuitive send a case page to get started today.