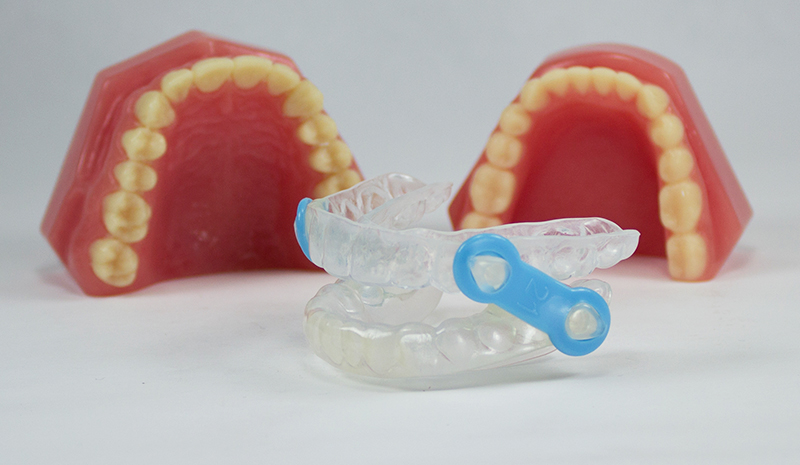 EMA®
Two major design innovations of the EMA include the regulation of the amount of advancement and freedom of mandibular motion. The flexibility of the elastic bands allow for individualization of treatment, and the ability for quick and easy adjustments to provide optimum results. Bands of varying elasticity move the mandible forward into the desired position while allowing the jaw to move in all directions. This positioning of the mandible causes a forward movement of the tongue, reopening the air flow through the oral pharynx.
Johns Dental Laboratories was the first lab to begin fabricating the EMA sleep appliance.
Download a complete colored EMA strap chart.