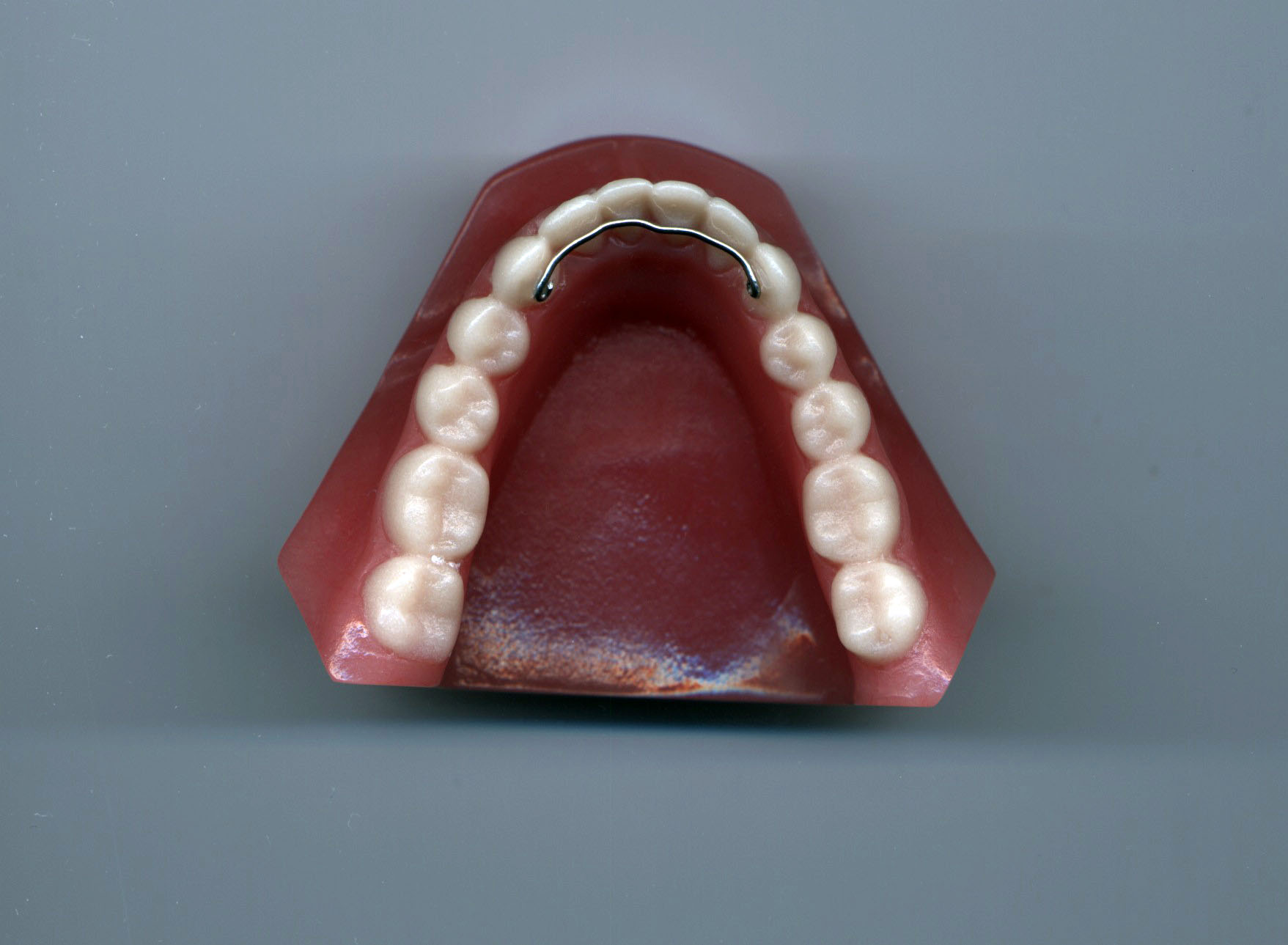 Indirect Lingual Bar
Indirect lingual bonded retainers come in a variety of designs. They can be fabricated in braided wire or round wire, with or without a matrix. Round wire options include a wire with loops (shown above), a two-pad design (shown above) or multi-pad designs.
We can also fabricate a low profile, multi-pad cast metal version, often referred to as the "bond-a-splint." The bond-a-splint provides patients with superior comfort while maintaining the alignment of the anterior teeth.