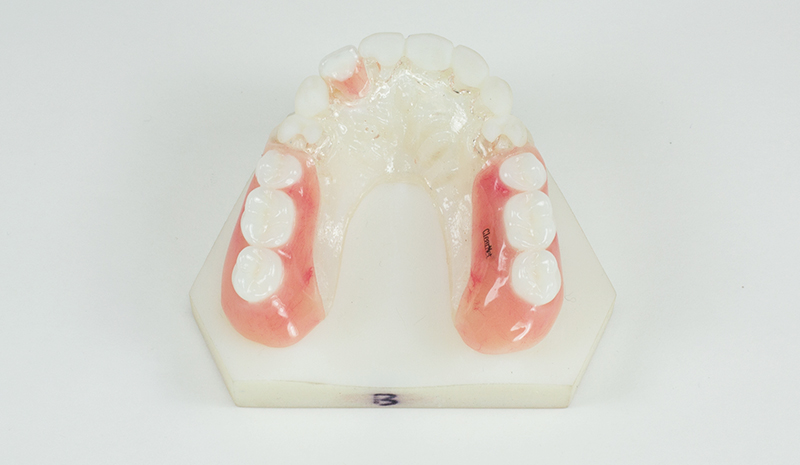 ClearMet Partials
Almost virtually transparent, ClearMet semi-flexible partials offer the most transparent nylon based materials on the market. As easily relined and repaired on saddle areas as metal partials, ClearMet offers comfort that surpasses that of traditional RPDs. Highly biocompatible resin will not yellow with age, and is highly stain-resistant.
Reline and Repair Services
At Johns we understand that a damaged denture or partial can be both cumbersome and embarrassing for the patient. With a one day in-lab turn time for most types of repairs including hard relines will get you and your patient smiling again, quickly and easily. Use our intuitive send a case page to get started today.