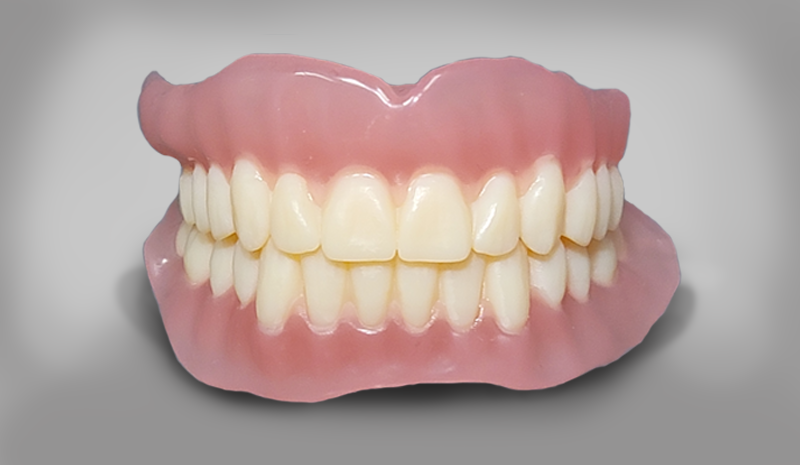 3D PRINTED DENTURES
Johns Dental Is excited to offer the latest in denture technology.  Our 3D printed dentures are a perfect option for low-cost situations.  Available in tooth shades A1, A2, A3, A3.5, B1, and B2. Tissue shades Light Reddish Pink, and Dark Pink. This denture is sure to please your patient's needs.  The digital design and high quality print will provide a precise fit!
3D printed dentures are covered under a 6 month warranty.
3D Printed Try-Ins are available and help us dial in a precise fit, and if the patient loses or needs a copy denture made we can do so without new impressions.  Call us today for special pricing now through December 17th!