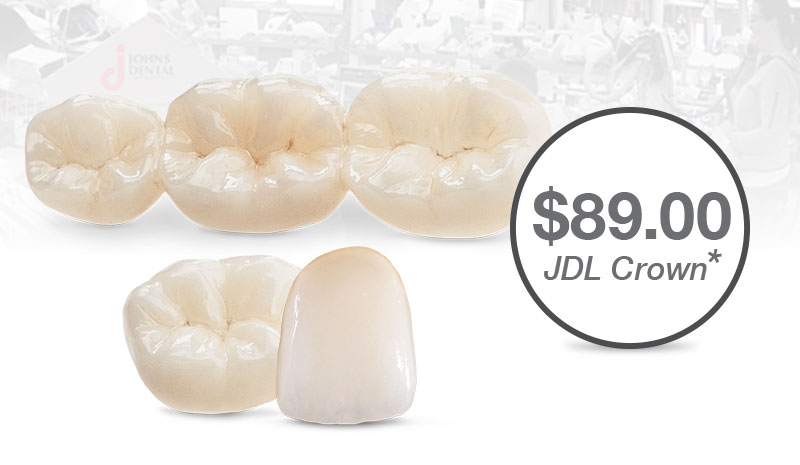 Some labs give you a coupon for one case; at Johns Dental Lab, we're giving you six months of savings on our top-of-the-line JDL preshaded full-contour zirconia crowns. Send us your first case and we'll give you six months of $89 high quality crowns.
Over the last 75 years, Johns Dental has grown from a small operation focused on custom restorations to a true full-service dental laboratory with a commitment to service. One way we deliver on that commitment is simple case submission. Use our tools below to check turn times, print your FREE FedEx shipping label and download our Rx forms.
To claim this offer, please provide the required information in the form below.
Need faster shipping? As a high-volume shipping partner, Johns Dental is able to offer our doctors preferred FedEx Overnight and FedEx Second Day shipping. Call us at 800-457-0504 to request expedited shipping. Please note that the cost of premium shipping services will be added to your case's invoice.